Deprecated: Cannot use "parent" when current class scope has no parent in /home/clients/f502d7bae53c52afd2099dd37bee6df2/zinenation/administrator/components/com_fields/helpers/fields.php on line 608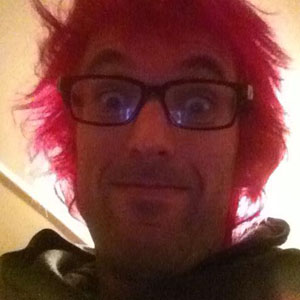 Jérémy aka Jey – Versus
Jey is one of the rare zine maker I had the chance to meet in real life (to be honest I'm usually a kind of old grumpy bear, and I've the regrettable tendency to avoid contacts with people I don't really know. (But I'm working on it)). The day we met, he just finished a 10 or 12 hours working day on a small skatepark in my area... found some energy to visit 1 or 2 small locals DIY spots... had a short session at our microramp with us... and drank some beers while eating a pizza (haaaa, the energy of young people!). All that to say that I'm very happy and proud to have Versus in the shop, because Jey is not only a friendly and clever person, he is also truly dedicated to skateboarding... in the broad sense of the word. Skateboarder, zine maker and park builder. Who says more?
First thing, can you shortly introduce yourself? (Name, Age, ...)
Hi! I'm Jey, 35 years old, from Saint-Jean-de-Maurienne, France. Passionated skateboarder, without any talent, since over 20 years now.
Can you tell us about Versus? At a time when almost everybody have their noses stuck on their screens, what motivates you to publish a printed zine?
I started "Versus Skatezine & Plus" something like 15 years ago now. After the art-school I made in Chambery, and my graphic designer school in Montreal, I sent a few 1'000 applications to skatemags and skatebrands to see if I could work for any of them… Never got any answers. Was really tough for me, because I couldn't picture myself working in anything else than the skateboard industry. And one day, I found out about "FTBX" ("Fuck The Blaireaux"). An amazing french skatezine from the late 80's; Those guys made over 250 issues in 20 years. So yeah, I just said to myself: "If I can't work for a skatemag, fuck them, I'll make my own !" By the way, skatemags were still doing well at that time. Nowadays, kids don't give a fuck anymore, it's all about internet. I try my best to keep it up with the latest trend, but I'm too old (school) for that (laugh). So yeah, it doesn't really make sence to print anything nowadays I guess, but I don't give a fuck. The smell of a fresh new copy printed is to me, 1'000 times better than a few millons post on Instagram anyway…
Why Versus? Where does the name comes from?
"Versus"? Fuck, how can I translate "Envers et contre tous" in English?! I'm french sorry, my English sucks… I mean… It's kinda like, against everything I guess (laugh). Oh yeah, and I liked a lot that "Pearl Jam" album called "Versus" at that time; You know which one? That one with the sheep trying to go through a fence…
Do you have any favorite zines that you look to for inspiration? What else inspires you?
Sure! Plenty! As I said "FTBX" back in the days for sure. Beside "Confusion", skatemags are kinda boring to me lately. Hopefully, there are still a few good shit here and there, like "Guerrilla Skatezine" from Spain, "That noise" from Switzerland, etc... Also, art in general, the DIY movement, music, travelling, etc...
Publishing its own zine is an amazing opportunity to send out a message or an idea. Is there one (or more) message(s) you try to communicate through Versus?
Yes, sometimes. I mean every issues are pretty different. They usually reflect the way I feel at that moment. Some are kinda "Fuck you, I hate you all", some are just some random collage from all skatemags, some are a collection of photos/articles from skatetrips I made with my friends, etc...
Publishing a magazine/fanzine is a lot of work. How does the making of an issue works? With whom do you work?
Again, it really depends on the issue I'm working on. Like the collage I do, usually takes me 2 days to produce. But some took me months, so a few 100 hours…
Besides the time needed for its making, the production of a magazine/fanzine isn't costless. How do you manage Versus's financial aspect?
It's pretty simple: I'm losing a lot of money every month to print this shit by myself! (laugh)
Regarding finances, do you accept any kind of advertisers? Or did you impose yourself some kind of safeguards?
I usually don't have any ads. But if I do, I, for sure, take a serious look at what they are promoting.
In recent years the interest in print media has continually decreased. Skateboarding zines are increasingly harder and harder to find, even in skateshops. Do you worry about it?
I don't really know… I mean do I regret to see "Thrasher" hoodies everywhere, but not a single of their mags anywhere? Sure I do. Do I regret the "US Army", and other "L'oréal" ads in "Transworld"? Fuck no I don't. What I worry a bit is that nowadays, kids know fuck all about the skateboard history, and they won't learn shit or remember anything with Instagram. Print is forever. Internet pictures or clips are just gone and forgotten in a few clicks.
At the same time, I have the impression that while less people are buying zines, more and more people are making them. Do you share that view?
To be honest… I have no clue! (laugh)
Any plans for the future? How do you see Versus's future?
Plans? Fuck, I should, my life is such a mess. But yeah, at least one thing is sure, I don't have the plan to stop doing Versus before I die! Print more boards maybe? Keep on building skateparks if my back doesn't hurt too bad would be cool too. Let's see...
If you had to choose between a session with your mates or finishing the next edition, what would you do?
The session for sure! My friends are too old and/or lazy now, so if a session is finally planned out one day, let's do it now, because we never know when the next one gonna be. And, anyway, I won't be able to skate more than a few hours before my body starts to hurt somewhere. That's when I will start shooting pictures of my friends for the next issue!
Last word? Any shout outs?
Thank you to all the people who helped me out through all those years: The "Goofy Days" & "Bernside" crew in Bern, the "Versus Army", all the concrete slaves from all over Europe who came to my place to build our DIY with us, etc... And for sure you dude, for your dedication and patience! Cheers mate!